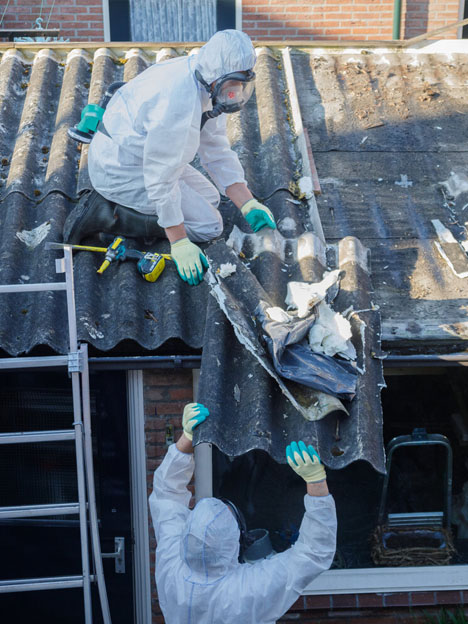 Asbestos is a natural mineral that was once commonly used as an insulation material in floor and ceiling tiles, pipe wraps and electrical switchboards. Unfortunately, when asbestos materials are damaged or tampered with, they release microscopic fibres into the air that can be inhaled over time, leading to the development of severe health issues.
If you suspect there's an asbestos switchboard on your property, it's recommended that you get in touch with a qualified electrician who can perform asbestos switchboard testing and removal services. Not doing so could cause your family or employees to be exposed to airborne asbestos fibres that could lead to serious illnesses.
Express Asbestos Solutions is a leading provider of asbestos switchboard removal Melbourne wide. We have a team of certified electrical contractors who are capable of completing any type of asbestos switchboard disposal work in a safe and cautious manner. We comply with all Australian safety standards and will ensure that there's no leftover asbestos that can possibly harm anyone in the future.
How Asbestos Switchboard Disposal is Performed
There are multiple steps and safety measures that need to be followed when disposing of an asbestos switchboard installation. Every step taken must be done correctly to ensure the asbestos switchboard panel removal work is carried out properly so no airborne asbestos fibres remain.
Site Setup
Express Asbestos Solutions' team will implement all the necessary risk assessments and safety measures to manage and mitigate any potential safety risks to you or your family or staff. Before commencing our asbestos switchboard testing and removal work, we will:
Block off the worksite with a barricade to prevent access to the area during the asbestos switchboard panel removal
Seal windows and vents in the worksite to make sure that any dust that contains asbestos is completely contained within this area.
Set up a decontamination area.
Safety Measures
There are mandatory safety measures that electrical contractors have to follow when carrying out asbestos switchboard testing and removal work. These include:
Wearing personal protective equipment (PPE) at all times, including a P2 rated respirator, disposable masks, disposable gloves, disposable coveralls and other PPE.
Mounting seal vents that keep asbestos-filled dust contained in the worksite so it doesn't travel to adjacent areas.
Using a specially made high asbestos vacuum cleaner with a HEPA filter and attachments to capture any dust, chips or other materials that come up when drilling work is carried out by an electrician.
Decontaminating the Worksite
It's imperative that the worksite is decontaminated after the asbestos switchboard panel removal work has been done to make sure that all asbestos material has been completely removed from the site. The decontamination process includes:
Disposing of all asbestos waste as per all relevant Safe Work procedures that pertain to asbestos switchboard disposal.
Decontaminating the worksite by vacuuming the switchboard and the surrounding areas with a high hazard vacuum cleaner with a HEPA filter to accumulate all leftover dust.
Decontaminating and cleaning all PPE and tools and throwing away any disposable masks, gloves and coveralls worn.
Book Our Services Today
If you're looking for a company that provides professional asbestos switchboard removal in Melbourne, get in touch with Express Asbestos Solutions today. Give us a call on 0427 150 500 or contact us online to book our asbestos switchboard services.