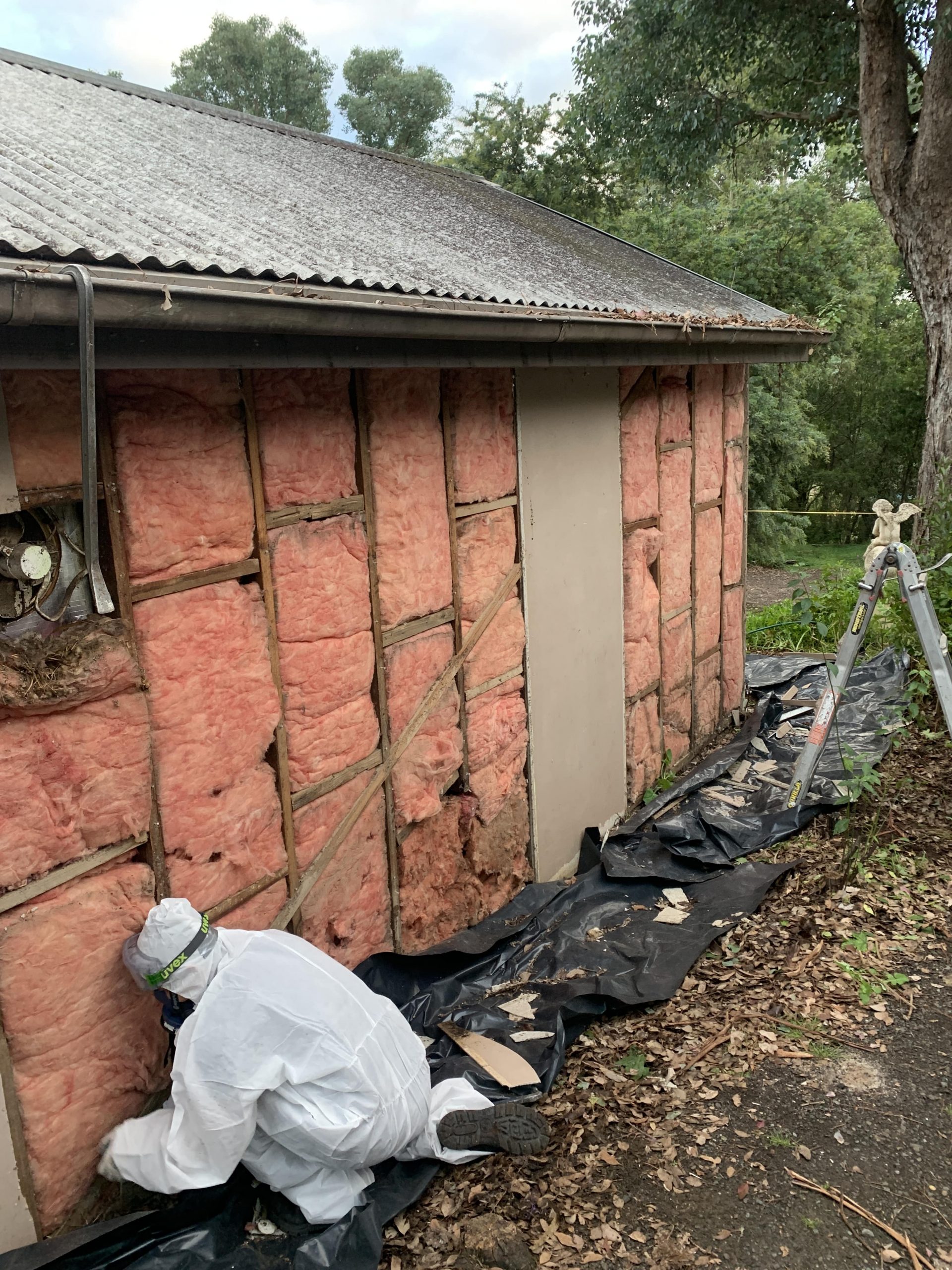 Asbestos Garage Removal
Before demolishing a garage, it's vital to make sure that any asbestos-containing materials in the roof and walls have been removed first. At Express Asbestos Solutions, our team of specialists proudly offer asbestos garage removal services across south east Melbourne. We provide assurances that every trace of asbestos will be found, treated, removed, collected, transported and disposed of according to the highest standards of safety. You'll then be able to proceed with demolition without the risk of exposure to toxic minerals.
A Careful & Methodical Approach
We pride ourselves on our careful and methodical approach to asbestos garage roof removal. Our process involves following a number of steps which include:
Testing samples of suspicious materials in a laboratory to confirm the presence of asbestos
Treating the roof to prevent asbestos fibres from being released
Cordoning off the area to stop unprotected people from being exposed
Removing roof panels and wrapping asbestos in 1,000 gauge polythene
Loading the asbestos onto one of our collection vans and cleaning up after ourselves
Transporting the asbestos to a government approved waste transfer station
We've earned a reputation for our fast turnarounds and our low garage demolition and removal cost. However, you can rest assured that we'll never take any shortcuts that compromise the results or put your safety at risk. We adhere to legislation at all times, issuing you a copy of the waste consignment note as proof of our compliance.
Get in Touch With Us Today
Make Express Asbestos Solutions your first choice for asbestos garage removal services. Get in touch with our friendly team at your earliest convenience for more details or to request a quote.